Google unveiled on September 1st at around 9am PST (which is conveniently September 2nd at 12 MIDNIGHT on my timezone), a new logo to represent the company. Noticeably, it loses its familiar serifs however, it still retains its 4-color scheme.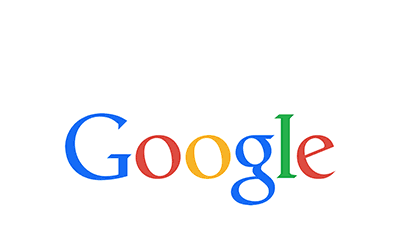 This comes as Google recently restructured itself to be a subsidiary of its new parent company, Alphabet, which by the way we have yet to see a logo now that we're on this topic.
Google has also put up this video along with the announcement which shows the company's evolution over the years:
Also, you know it's a major tech news story when Engadget, The Verge, and re/code all report about it just minutes after Google's announcement.
Stay tuned for further developments!
UPDATE 1: We may actually have Alphabet's logo if that's the one they currently show on their website
UPDATE 2: Along with the new logo, Google has also gone away with its iconic lower-case 'g' in favor of the four-color 'G' icon based on the new logo which will be also appear on several of their services and apps.
Also, did anyone saw this one coming? Alphabet kinda gave a hint..

UPDATE 3: The following is an excerpt from the Official Google Blog posted by Tamar Yehoshua, VP, Product Management & Bobby Nath, Director of User Experienceas as to why they changed their logo.
"So why are we doing this now? Once upon a time, Google was one destination that you reached from one device: a desktop PC. These days, people interact with Google products across many different platforms, apps and devices—sometimes all in a single day. You expect Google to help you whenever and wherever you need it, whether it's on your mobile phone, TV, watch, the dashboard in your car, and yes, even a desktop!
Today we're introducing a new logo and identity family that reflects this reality and shows you when the Google magic is working for you, even on the tiniest screens. As you'll see, we've taken the Google logo and branding, which were originally built for a single desktop browser page, and updated them for a world of seamless computing across an endless number of devices and different kinds of inputs (such as tap, type and talk).
It doesn't simply tell you that you're using Google, but also shows you how Google is working for you. For example, new elements like a colorful Google mic help you identify and interact with Google whether you're talking, tapping or typing. Meanwhile, we're bidding adieu to the little blue "g" icon and replacing it with a four-color "G" that matches the logo."